The Four Tops and The Temptations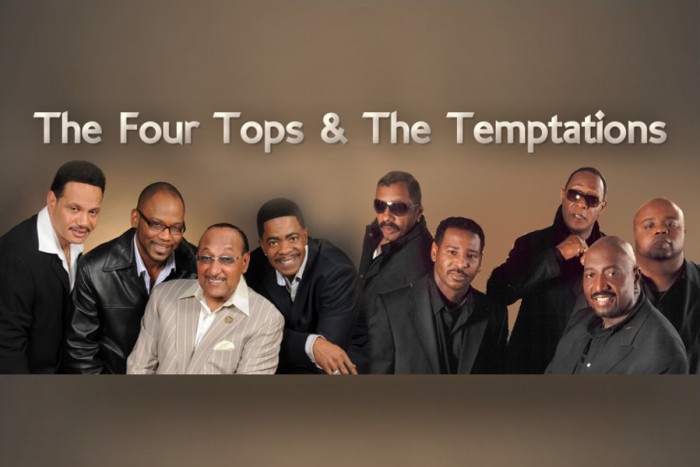 Dit evenement is afgelopen
Four Tops en The Temptations, twee absolute Motown legendes, trekken samen de wereld rond. Dat levert een geweldige afspraak met muziekgeschiedenis op.
Four Tops, al actief sinds het eind van de jaren 50, werden in 1990 verdiend geïntroduceerd in de Rock & Roll Hall of Fame.  "Reach Out, I'll Be There" (1966) is hun grootste hit. Ook op het indrukwekkende palmares van de Four Tops: "Baby I Need Your Loving", "Standing in the Shadows of Love"en "Loco In Acapulco".
The Temptations zijn een zowaar nog groter soulfenomeen. Samen met The Supremes, de verkoopskanonnen van Motown. The Temptations worden in 1961 opgericht. De geschiedenis van de groep wordt getekend door vele personeelswissels. Echter, de kracht van hun muziek lijdt daar nooit onder. Ze scoren dik met onder andere "My Girl", "Since I Lost My Baby", "Treat Her Like A Lady" en "Papa Was A Rolling Stone". De songs van Four Tops en The Temptations zijn tijdloos.
Generatie na generatie blijft de rijkdom van hun soul ontdekken.