'THE HITS TOUR 2015' - LE 25 MAI AU CIRQUE ROYAL À BRUXELLES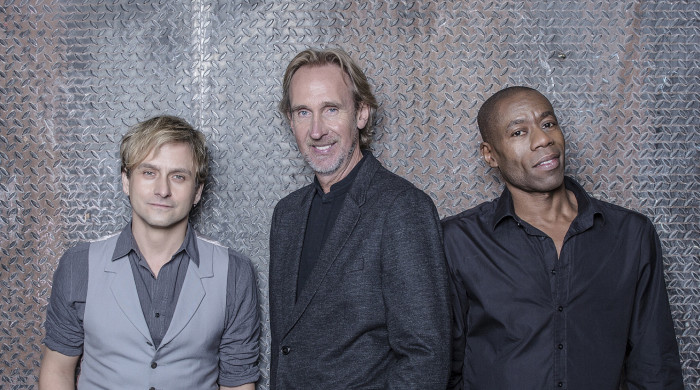 Cet événement a déjà eu lieu
Après une tournée à guichet fermé en Fevier-Mars 2014 au Royaume-Uni, Mike & The Mechanics – groupe qui a écoulé plus de dix millions d'albums dans le monde – nous présentent The Hits Tour 2015. Et… leur nouvelle tournée fera escale au Cirque Royal de Bruxelles le 25 mai 2015.
Mike Rutherford était membre fondateur de Genesis et de Mike & The Mechanics
Le guitariste Mike Rutherford, membre fondateur de Genesis, se joindra à la nouvelle génération de Mike + The Mechanics, qui compte l'un des plus prolifiques chanteurs de R&B britannique Andrew Roachford, dont les précédents tubes incluent Cuddly Tour et Family Man, ainsi que le chanteur canadien Tim Howarfondateur du groupe Vantramp, qui s'est notamment produit avec Rod Stewart et Paolo Nutini.
Avec Tim Howar et Andrew Roachford, le son déjà très caractéristique du groupe prend une nouvelle dimension, très émouvante.
Pour sa tournée « The Hits Tour 2015 », le groupe reprendra son méga tube des années 80, « The Living Years », qui a été numéro un aux États-Unis avant de connaître un succès planétaire. Leurs autres hits incluent Silent Running, All I Need Is A Miracle, Word Of Mouth, Another Cup of Coffee et l'inoubliable Over My Shoulder,pour n'en citer que quelques-uns. Et évidemment à chaque concert de cette nouvelle tournée le groupe interprètera aussi quelques titres de Genesis!
Un concert à ne pas manquer le 25 Mai au Cirque Royal!