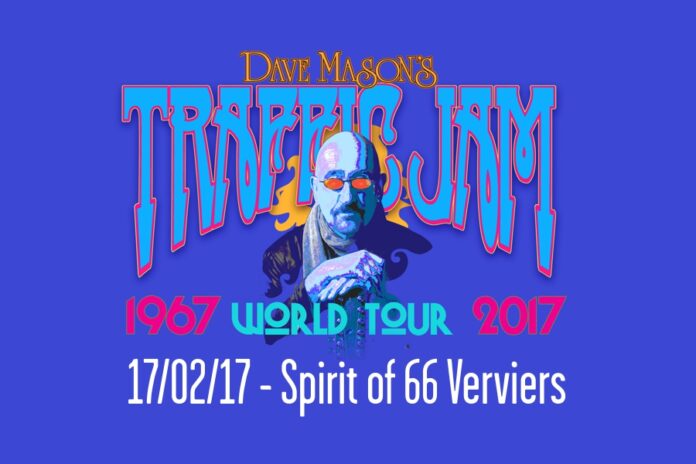 Originaire de Worcester, l'auteur-compositeur-interprète et guitariste anglais s'est d'abord fait connaître au sein du groupe de rock Traffic. Au cours de sa carrière, Mason a joué, enregistré et/ou s'est produit avec de nombreux musiciens renommés, dont Paul McCartney, George Harrison, Eric Clapton, les Rolling Stones, Jimi Hendrix, David Crosby, Graham Nash, Michael Jackson, Steve Winwood, Fleetwood Mac, Leon Russell, Delaney Bramlett, Cass Elliot et, plus récemment, Derek Trucks et Susan Tedeschi.
Il y a peu, Mason a participé à l'événement « Tribute to Joe Cocker / Mad Dogs and Englishmen », organisé par Derek Trucks et Susan Tedeschi, et réunissant aussi le Tedeschi Trucks Band, ainsi que d'anciens membres de la tournée originale « Mad Dogs & Englishmen ». Ce concert a été produit à l'occasion du Lockn' Festival 2015, à Arrington, en Virginie, où il a eu lieu.
L'une des chansons les plus connues de Mason est « Feelin' Alright », enregistrée par Traffic en 1968, avant d'être reprise par de nombreux autres artistes, dont Joe Cocker, qui a connu un grand succès avec ce titre en 1969. Mason a également écrit « Hole In My Shoe » pour Traffic, un morceau culte, et a enregistré en solo « We Just Disagree », un tube composé par Jim Krueger, devenu un classique sur les radios américaines.
En 2004, Mason a été intronisé au Rock and Roll Hall of Fame, en tant que membre fondateur de Traffic.
Info & Tickets