Programme de Concerts
Pour réserver vos billets pour les concerts ou événements organisés par Gracia Live à Capitole Gand, veuillez contacter Teleticketservice. Vous pouvez acheter vos tickets pour les concerts à Capitole Gand sur le site web de teleticketservice.com ou par téléphone 070 345 345 (max 0,30 EUR/min).
Le Capitole Gand est connu pour ses concerts avec des artistes nombreux. En bas vous trouvez une liste de concerts en live et des spectacles organisés par Gracia Live au Capitole Gand:
Le Capitole est un ancien cinéma à Gand qui a été transformé en un magnifique théâtre. Aujourd'hui on y trouve à la programmation des comédies musicales, des pièces de théâtre, des concerts et des spectacle de danse. Entre 1986 et 2000 la salle était fermée et dès 2000 il y avait à nouveau des spectacles. Surtout Lord of the Dance est un blockbuster qui retourne presque chaque année.
Le Sportpaleis, le Lotto Arena à Anvers, Capitole Gand et le Forest National appartiennent au Sportpaleis groupe.
Plan de la Salle
Le Capitole à Gand a 2.000 places assises. Vous trouvez le plan de la salle voici: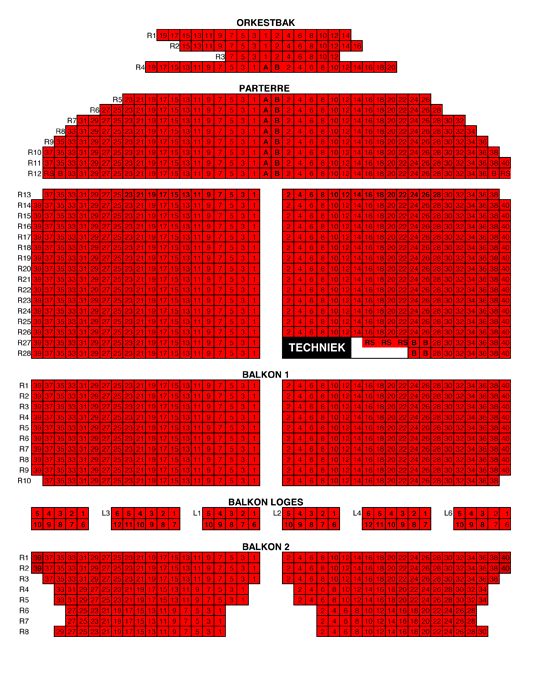 Adresse
Capitole Gand est situé juste à côté de la place Woodrow Wilson, avec de bonnes connections au transport en commun. L'adresse du Capitole à Gand est Graaf Van Vlaanderenplein 5, 9000 Gand. Tel : 0032 (0)3 400 69 99
Archives
| Date | Events | Salle | Ville | Tickets |
| --- | --- | --- | --- | --- |
| Lord Of the Dance | 27.01.2019 | Capitole | Gand | Archive |
| Helmut Lotti | 15.12.2018 | Capitole | Gand | Archive |
| Fastlove – a tribute to George Michael | 30.10.2018 | Capitole | Gand | Archive |
| Julien Clerc | 10.05.2018 | Capitole | Gand | Archive |
| Lord of the Dance | 22.11.2016 | Capitole | Gand | Archive |
| Lord of the Dance | 23.11.2016 | Capitole | Gand | Archive |
| Julien Clerc | 28.09.2015 | Capitole | Gand | Archive |
| Lord of the Dance | 27.11.2014 | Capitole | Gand | Archive |
| Lord of the Dance | 08.11.2014 | Capitole | Gand | Archive |
| Lord of the Dance | 07.11.2014 | Capitole | Gand | Archive |
| Julien Clerc | 28.04.2013 | Capitole | Gand | Archive |