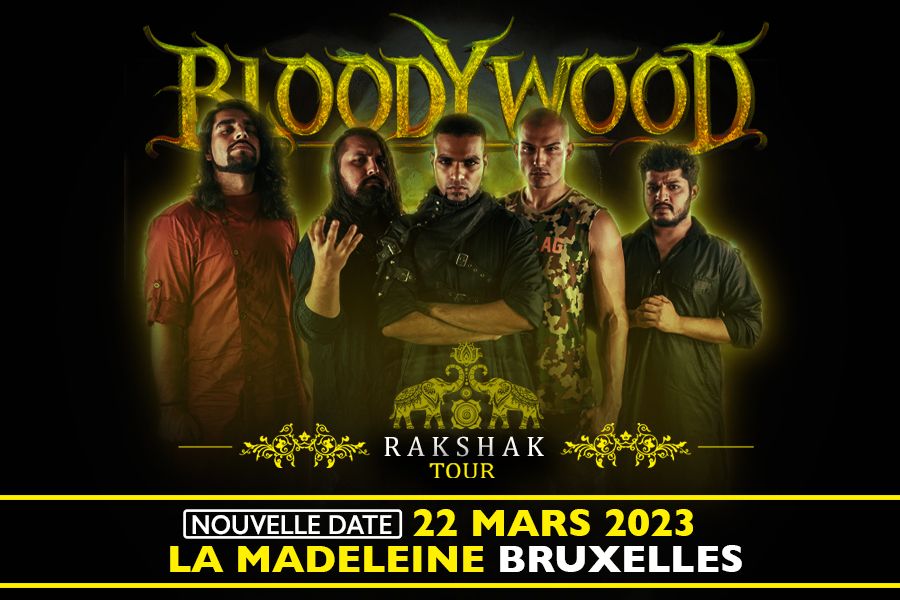 Bloodywood le 22 mars 2023 à La Madeleine à Bruxelles
En raison des conséquences de la pandémie mondiale, le concert de Bloodywood a été reporté. Mais nous avons de bonnes nouvelles: Bloodywood est reporté au mercredi 22/03/2023.
Vos tickets restent valables pour la nouvelle date. Vous ne devez prendre aucune autre mesure. Tous les clients seront contactés par mail. Les billets pour la nouvelle date sont en vente dès maintenant sur www.gracialive.be
—
Bloodywood est un groupe de Folk Metal Indien de New Dehli.
Attendez-vous à un mélange inédit et unique de métal, d'instruments indiens, tels que la flûte et le tambour Dhôl, et des paroles inspirantes – certaines en pendjabi.
C'est la vidéo d'Ari Ari qui a catapulté Bloodywood au niveau supérieur.
Ce qui a suivi a été une série de 15 spectacles à guichets fermés lors de leur tournée Raj Against the Machine Europe 2019, culminant avec une performance au Wacken Open Air.
Cliquez ici pour le documentaire Raj Against The Machine
Ils travaillent actuellement sur la sortie de leur premier album très attendu et tourneront en 2022/2023 avec leur tournée européenne « Rakshak ».
Un concert à ne pas manquer le 22 mars 2023 à La Madeleine à Bruxelles.
Bloodywood
RAKSHAK Tour
22 mars 2023
La Madeleine