Stadsschouwburg Antwerpen op 27 juni 2018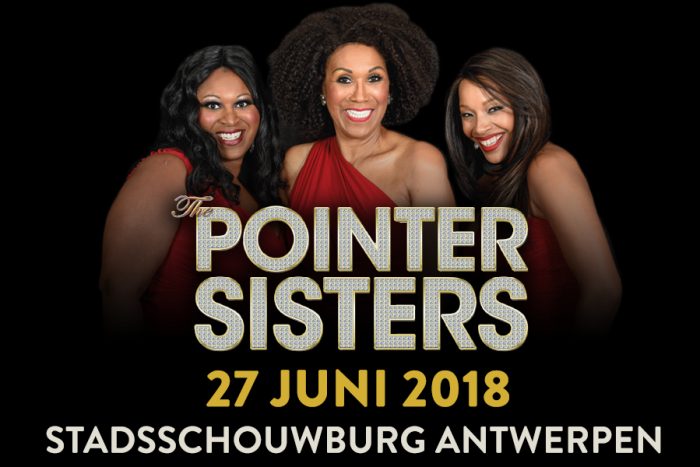 Dit evenement is afgelopen
THE POINTER SISTERS komen naar de Stadsschouwburg Antwerpen op 27 juni 2018.
The Pointer Sisters begonnen hun zangcarrière tijdens de jaren zestig in de kerk van hun vader in Oakland, Californië. Ze startten als oorspronkelijk harmonisch duo, later quatro en uiteindelijk herleid tot trio, als backing vocals voor artiesten als Boz Scaggs, Grace Slick, Sylvestor James en Elvin Bishop tot ze hun eigen debuut, een funk cover van "Yes We Can", uitbrachten in 1973.
In 1978 scoorden de Pointer Sisters een monsterhit met hun cover van Bruce Springsteen "Fire" wat meteen leidde tot immense populariteit doorheen de hele jaren 80 met aanstekelijke hits zoals "He's So Shy," "Slow Hand," "I'm So Excited," "Automatic," "Jump (for My Love)," "Neutron Dance," en "Dare Me.
De laatste jaren heeft de groep het podium gedeeld met sommige van 's werelds grootste symfonische orkesten en werden ze in 2002 verkozen tot 'meest favoriete act' tijdens de Night of the Proms concertreeks door de Benelux, Frankrijk en Duitsland.
Daarnaast namen de drie dames in 2005 samen met de zangeres Natalia het nummer "Sisters are doing it for themselves" opnieuw op en dit nummer bereikte de tweede plaats in de Belgische hitlijsten. Deze samenwerking leidde in januari 2006 tot een reeks van 10 uitverkochte concerten in het Sportpaleis voor meer dan 130 000 uitzinnige fans.
Gewapend met hits als "Jump (For My Love)", "Slow Hand", de klassieker "I'm So Excited" en "Fire"genieten de dames tegenwoordig wereldfaam, drie Grammy Awards en een ster op de Hollywood Walk of Fame.
Soul concert The Pointer Sisters in Antwerpen