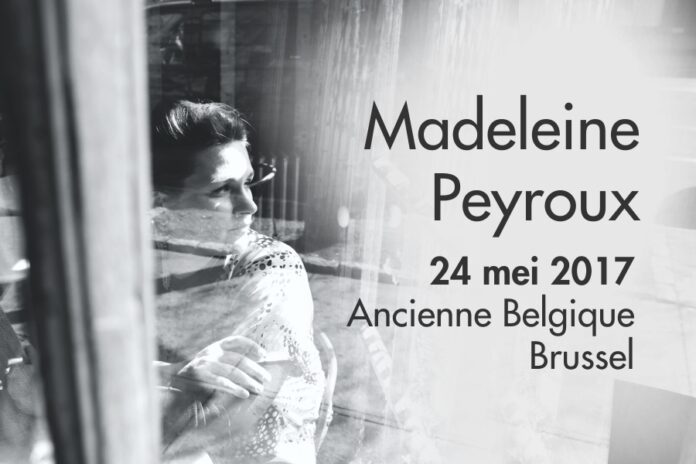 Secular Hymns & Billie Holiday quality!

La Madeleine! Ze nam haar jongste Secular Hymns met een kleine bezetting op in een kerk. De cd klinkt dan ook zalig, met Peyroux's roesverwekkende covers van Tom Waits, Allen Toussaint, Sister Rosetta Tharpe, Eric Clapton, Townes Van Zandt, Patti Smith, Lee Dorsey… En ze is hier uit bij Impulse/Universal.
Laat dat laatste, plus haar typische tedere én trefzekere timbre en frasering meteen ook duidelijk maken waarom MADELEINE PEYROUX zondermeer thuishoort in de 2017 Jazz100 reeks.
The Times: '4*/5… a voice that's so captivating, with an unforced, languid quality reminiscent of Billie Holiday that you are drawn in… real elegance.'
The Guardian: '4*/5… intimate exuberance and classic songs… very close to the feel of a Peyroux live show, and one in which she's clearly having a ball.'

Jazzmozaïek: '5* De zangeres bewijst alweer haar topniveau én dat haar interpretaties een meerwaarde betekenen… Altijd swingend, warm, muzikaal, toegankelijk en melodieus… Erg knap!'
Marie-Claire heeft het dan nog over 'La voix divine… personnalité énigmatique et cabossée…'
En bij dat laatste dan weer: we weten dat 'Madi' het niet altijd gemakkelijk heeft gehad, maar zijn verrukt dat ze nu, na vijf jaar, voor de vierde keer in de AB staat, driewerf hoera, bis en énig!
Tickets & Info
Online: abconcerts.be