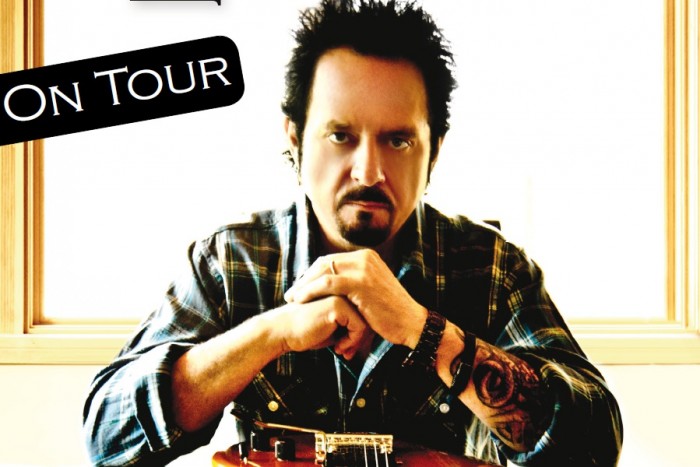 Dit evenement is afgelopen
Binnenkort op 21 april 2018: G3 European Tour in de Stadsschouwburg met Joe Satriani live en Uli Jon Roth formerly The Scorpions en met John Petrucci van Dream Theater.
De Amerikaanse muzikant Steve Lukather behoort tot de club van de beste gitaristen ter wereld. Bij het grote publiek is hij bekend als de gitaarvirtuoos van de popformatie Toto, opgericht in 1977.
Lukather beleefde de grootste successen bij Toto in de jaren '80. Het album Toto IV, met de hitsingles 'Rosanne', 'Africa' en 'I Won't Hold You Back', werd wereldwijd een kaskraker. Lukather won in dat jaar maar liefst vier Grammy Awards, waarvan drie met Toto. De band Toto stopt, nadat Steve na 31 jaar, uit de groep stapt.
Als topgitarist speelde Steve Lukather op de albums van Michael Jackson, Warren Zevon, Aretha Franklin, Stevie Nicks, Don Henley, Richard Marx, Eric Clapton en Larry Carlton. Hij schreef ook hits voor the Tubes en George Benson.
Lukather startte zijn solocarrière in 1999 en bracht een zestal studioalbums uit. In 2010 volgde zijn meest recente album 'All's Well That Ends Well.'
'I'm not writing songs just to play solos to impress my guitar player friends,' he says. "My days of trying to be the fastest gun in the West — which, at one point, I took to a level of near buffoonery — are in the past. I want the music that I'm making now to connect with people. If they can relate to a lyric or a sound or a melody and it makes them happier for three or four minutes of their day, then I've done my job — and that's a job I'll be happy doing the rest of my life.'