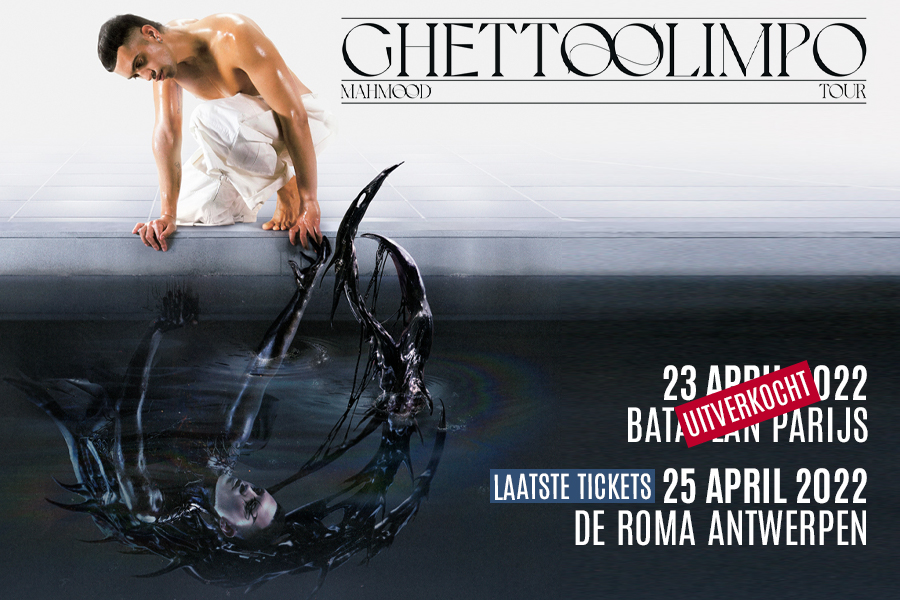 Mahmood

25/04/2022 De Roma – Antwerpen
23/04/2022 Bataclan – Parijs *UITVERKOCHT*
De concertdata van Mahmood in de Bataclan in Parijs op 17 december 2021 en in De Roma op 18 december 2021 in Antwerpen zullen allebei uitgesteld worden.
Het concert in de Bataclan in Parijs vindt nu plaats op 23 april 2022.
Het concert in De Roma in Antwerpen vindt nu plaats op 25 april 2022.
Uw tickets blijven geldig voor de nieuwe data.
Wij danken u bij voorbaat voor uw begrip,
Het Gracia Live Team
——–
MAHMOOD BACK WITH A EUROPEAN TOUR IN 2022
NIEUWE DATUM – 25 APRIL 2022 AT DE ROMA IN ANTWERP (BE) – LAATSTE TICKETS
NIEUWE DATUM – 23 APRIL 2022 AT LE BATACLAN IN PARIS (FR) – UITVERKOCHT
For Mahmood, the one just passed was a triumphal season: after an acclaimed summer tour in the main Italian festivals, a new platinum record for Barrio (with 21 million streaming and 33 million views in two months) and a prize as Best Italian Act at the MTV European Music Awards, in the autumn of 2019 Mahmood also competed in his first international tour, Europa Good Vibes, which led him to cross the entire continent and beyond. The result was amazing:  sold out shows in London, Paris, Brussels…  hundreds of people singing his songs in Barcelona, ​​amazing enthusiasm in Tel Aviv … But all this was just the beginning of his fantastic journey, which next year it will still take him far.
From April 2020 the Italian record artist returns on the road with a new European tour starting from home in Milan, which will then continue to  Belgium, Holland, France, England, Spain, Germany and Switzerland. Also in this case it is only the beginning of a long journey that will keep Mahmood busy for next year. To infinity and beyond!