Op 26 juni naar de Antwerpse Sportpaleis met zijn wereldtour "1969"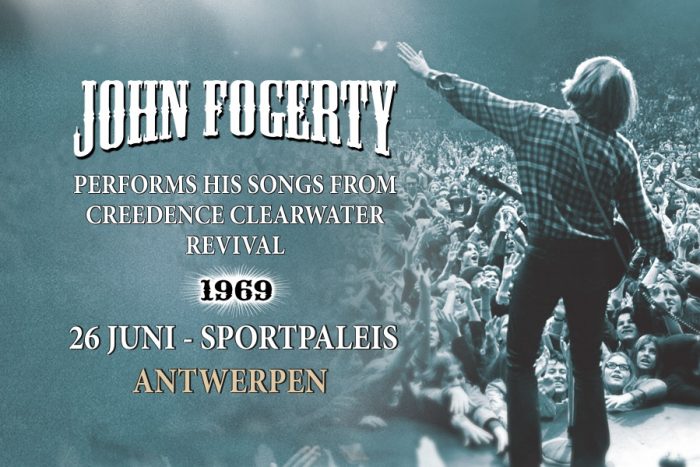 Dit evenement is afgelopen
JOHN FOGERTY PERFORMS HIS SONGS FROM CREEDANCE CLEARWATER REVIVAL "1969"
John Fogerty komt op 26 juni naar de Antwerpse Sportpaleis met zijn wereldtour "1969", een eerbetoon aan het iconische jaar van Creedence Clearwater Revival.
CCR bracht in 1969 drie succesalbums uit: Bayou Country, Green River en Willy and the Poor Boys. Het werden stuk voor stuk hoogvliegers, met Green River op kop, waarvan er meer dan drie miljoen exemplaren over de toonbank gingen. In het magische jaar 1969 bracht de groep onvergetelijke klassiekers uit als Proud Mary, Bad Moon Rising, Lodi, Down on the Corner en Fortunate Son.
"Ik nam gewoon alles in me op", vertelt Fogerty over deze periode, waarin Creedence Clearwater Revival ook zijn opwachting maakte op Woodstock.
"Iedereen wist dat we op een scharnierpunt stonden. Ik nam alles in me op en maakte er songs van."
Zijn solocarrière kwam in een stroomversnelling in de jaren 80, met zijn succesvolle single Centerfield. Fogerty bracht als Grammy Award-winnaar nog een aantal hits uit, waaronder Change in the Weather en Rock and Roll Girls. Hij veroverde een plaats in de lijst van 100 beste gitaristen en 100 beste zangers aller tijden volgens Rolling Stone Magazine en werd opgenomen in zowel de Rock and Roll Hall of Fame als de Songwriters Hall of Fame.
Kortom een niet te missen concert!