Joe Satriani komt op 27 September naar De Roma in Antwerpen!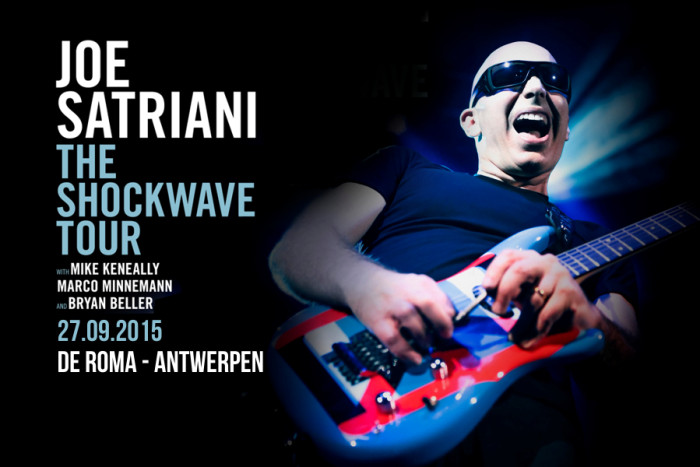 Dit evenement is afgelopen
Binnenkort op 21 april 2018: G3 European Tour in de Stadsschouwburg met Joe Satriani live en Uli Jon Roth formerly The Scorpions en met John Petrucci van Dream Theater.
Gitarist Joe Satriani
Joe Satriani is één van de meest invloedrijke en gerespecteerde gitaristen van de voorbije 30 jaar.
Met z'n sublieme, complexe en tegelijk heel meeslepende muziek is hij als één van de weinigen in geslaagd de overstap te maken van van gitaristenidool tot ster van het grote publiek. Vorig jaar bracht hij met de boxset Joe Satriani: The Complete Studio Recordings en z'n autobiografie Strange Beautiful Music: A Musical Memoir nog een overzicht uit van z'n volledige verzamelde werk, maar Satriani is niet het soort muzikant dat snel op z'n lauweren rust. Dit jaar komt met Shockwave Supernova dan ook alweer het vijftiende studio-album uit. Een parel waarin de klassieke Satriani-licks worden doorspekt met sonische twists die fans van alle leeftijden zullen omverblazen.
Rockgeschiedenis op het podium van De Roma!