Op 24 April in de Lotto Arena In Antwerpen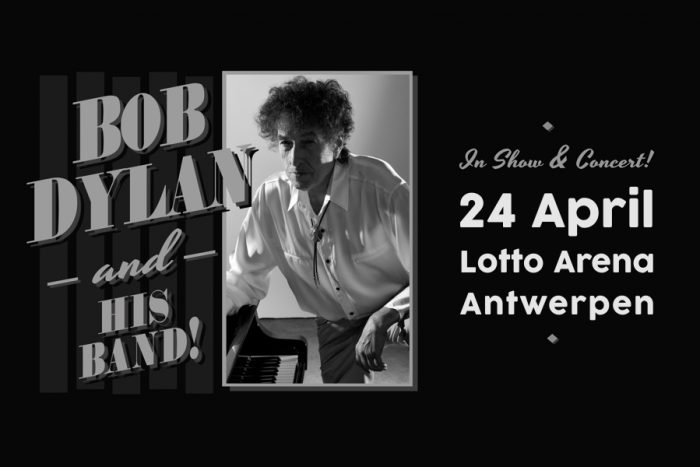 Dit evenement is afgelopen
Bob Dylan kreeg dit jaar de nodige persaandacht met de toekenning van de Nobelprijs voor de literatuur.
Dylan sleepte begin vorige week 2 Grammy Awards nominaties in de wacht voor zijn albums "Fallen Angels" en "The Cutting Edge 1965-1966: The Bootleg Series, Vol. 12 (Collector's Edition)" , respectievelijk in de categorieën "Best Traditional Pop Vocal Album" en "Best Historical Album".  "Fallen Angels", zijn 37ste studioalbum verscheen in Mei 2016.
Het concert in de Lotto Arena in Antwerpen zal op 24 April 2017 om 20u30 plaatsvinden.
Tickets & Infos: 
Online te reserveren via teleticketservice.com of telefonisch op het nummer 070 345 345 (0,30€ / min).