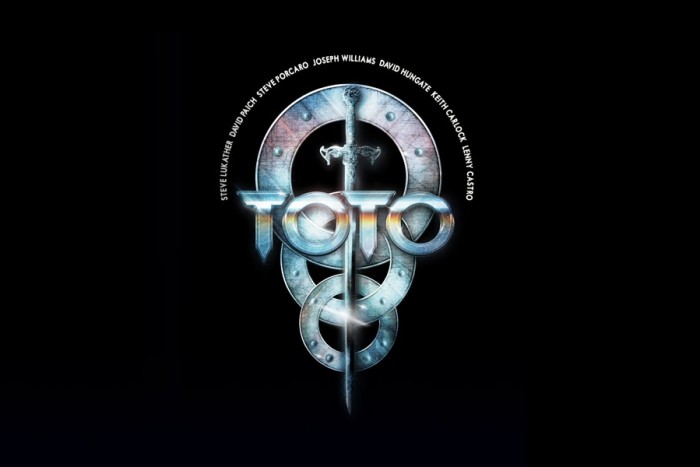 Cet événement a déjà eu lieu
Toto existe depuis 35 ans déjà et vous invite à venir fêter cet anniversaire !
Le 30 mai, ils donneront une fois de plus le meilleur d'eux-mêmes à Forest National.

Le groupe composé de Steve Porcaro, David Paich, Steve Lukather, Simon Phillips, Nathan East et Joseph Williams vous promet d'emblée d'interpréter leurs plus grands tubes.

TOTO a été créé par plusieurs musiciens de studio en pleine période punk (1977) et a franchi un premier cap commercial avec TOTO IV en 1982. Trois singles tirés de cet album ont atteint le Top 10 des Billboard Hot 100. À ce jour, ils ont écoulé 35 millions d'albums et décroché pas moins de 6 Grammy Awards.

Outre leurs propres tubes, les membres du groupe ont aussi une solide réputation de musiciens de studio. Les membres du groupe ont travaillé avec de grandes pointures comme Michael Jackson, Paul McCartney, Eric Clapton, Stevie Wonder, Miles Davis, Elton John , Quincy Jones , Van Halen, Steely Dan, et bien d'autres.

Paich, Lukather et Jeff Porcaro ont contribué  à presque tous les morceaux de l'album « Thriller » de Michael Jackson. Un détail intéressant : en plus de la guitare, Lukather joue aussi de la basse sur cet album.

En 2009, les membres fondateurs de TOTO ont été admis à la Musicians Hall of Fame.

Le 30 mai, personne ne restera indifférent lorsque « Hold the line », « Rosanna », « Africa », « I won't hold you back », « Stop loving you », « I'll be over you », « Pamela » et de nombreux autres tubes résonneront dans les enceintes.