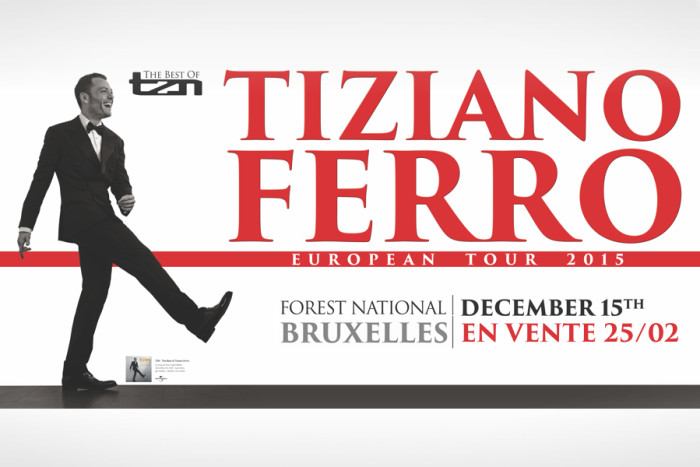 Cet événement a déjà eu lieu
En Italie sa première tournée de stades bats tous les records! Récemment des dates supplémentaires ont été ajoutées au San Siro de Milan et au Stadio Olimpico de Rome.
Tiziano Ferro à Forest National
Tiziano Ferro nous annonce aussi sa nouvelle tournée Européenne, avec un passage le 15 décembre 2015 à Forest National.
Un retour très fort attendu en Belgique suite à son triomphe de 2012 et l'occasion de présenter à ses nombreux fans ses plus grands tubes et ses dernières chansons.
« The Best of TZN », le nouvel album de Tiziano Ferro
Ses plus grands succès ont été rassemblés dans son dernier album « The Best of TZN  » sortie en Décembre 2014.