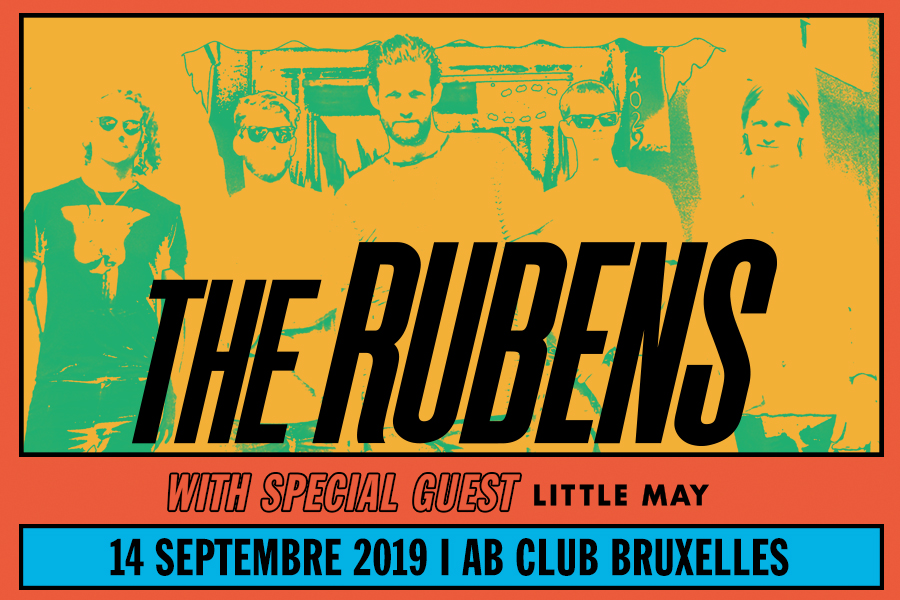 The Rubens return to the AB Club Brussels on September 14th 2019!
Tickets on sale now via www.gracialive.be
2018 was The Rubens' biggest year to date undertaking a mammoth worldwide headline tour across the US, UK, Europe, Australia and New Zealand, releasing their third album LO LA RU in June, and most recently supporting P!NK on 42 of her 'Beautiful Trauma' tour dates.
LO LA RU, which debuted at #3 on the Australian album charts, was produced by Wilder Zoby & Little Shalimar (Run The Jewels 3) and recorded in a converted WWII bunker in their hometown. Picking up from where their triple j Hottest 100-topping single 'Hoops' left off, the new record pushes the band's sound into new territory featuring exuberant party jam 'Million Man', crowd favorite 'God Forgot' and album standout, 'Never Ever (ft. Sarah Aarons)' – a powerful duet that is winning hearts of music fans across the world racking up 20 million streams so far…
The band are now gearing up for a return to Europe and the UK in 2019, where they will be performing selections from the new album alongside classics such as 'Hoops', 'My Gun', 'Lay It Down' + more.
The Rubens return to the AB Club Brussels on September 14th 2019! Tickets go on sale Friday April 12th at 10 am via www.gracialive.be