The Four Tops and the Temptations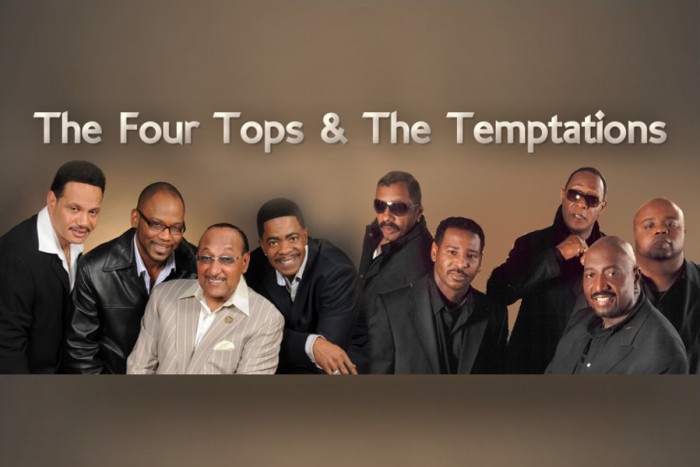 Cet événement a déjà eu lieu
Un formidable rendez-vous musical est annoncé: deux légendes incontestables de chez Motown – les Four Tops et les Temptations- sont en tournée Mondiale.
Les Four Tops débutent à la fin des années 50 et sont couronnés d'une place dans le rock'n'roll Hall of Fame en 1990. A leur palmarès les Four Tops peuvent se targuer de compter d'innombrables classiques dont le plus célèbre reste 'Reach Out, I'll be there' (1966), mais également "Baby I Need Your Loving", "Standing in the Shadows of Love"et "Loco In Acapulco".
Les Temptations, eux, trônent encore plus haut dans l'univers de la Soul. Ensemble avec les Supremes, ils formeront les figures de proue de la Motown. Les Temptations prendront forme des 1961 et connaitront des changements successifs à travers leur histoire sans toutefois perdre ni leur son, ni leur 'Soul'
Dans leur catalogue phénoménal on retrouve des morceaux intemporels comme "My Girl", "Since I Lost My Baby", "Treat Her like a Lady" et "Papa Was A Rolling Stone". Le son et les tubes des Four Tops et des Temptations transcendent les générations et restent résolument des perles musicales à redécouvrir. Préparez-vous à une soirée '100% Vintage Soul', le 9 mars au Casino Kursaal d'Ostende, le 10 mars au Bozar à Bruxelles et le 12 Mars 2012 à la Salle Reine Elisabeth d'Anvers!