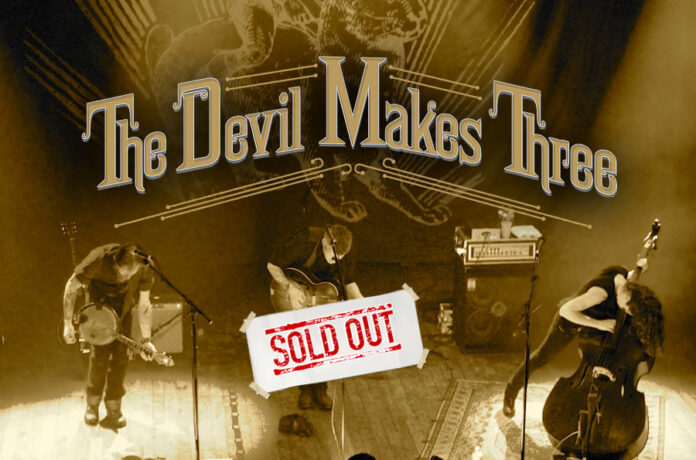 The Devil Makes Three est un fougueux trio américain. Du folk acoustique, de la country et de la musique roots, 'with a slightly punky perspective on vintage American blues'. On y retrouve aussi des bribes de ragtime ou de rockabilly.
Ici pas de batterie, seul le talent du guitariste et chanteur Pete Bernhard, de Lucia Turino à la contrebasse et de Cooper McBean à la guitare.
Ou encore : 'Sourcing blues and throwing in fierce finger-picking guitar, a little slide, tenor banjo and rocking upright bass…' Ajoutez à cela de savoureuses harmonies vocales et un répertoire qui associe leurs covers préférées à des compositions personnelles du même acabit.
Originaires du Vermont, ils ont évolué dans divers groupes rock et punk avant de véritablement se trouver, au début de ce siècle, dans cette 'old blues and country-styled acoustic music.' Leur dernier album s'intitule « I'm A Stranger Here ».