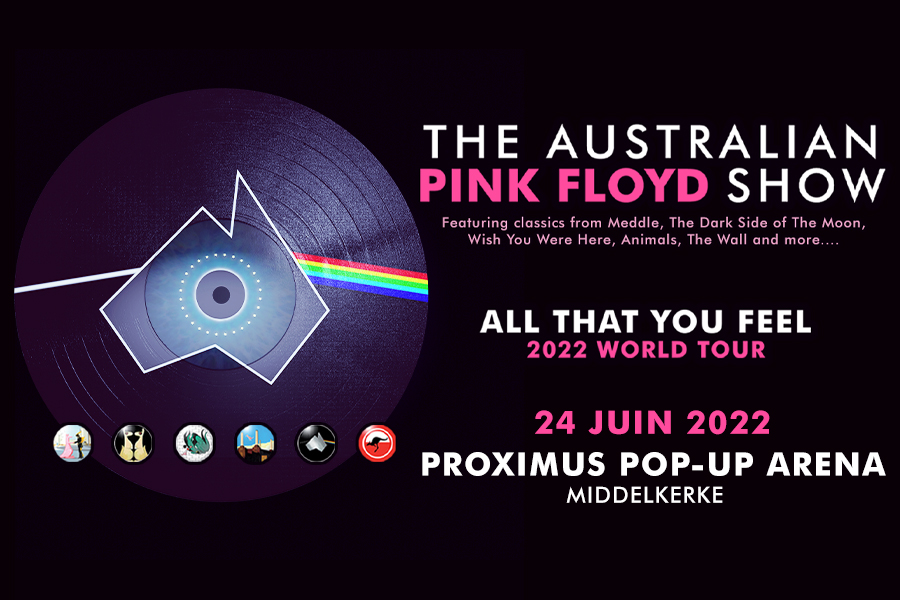 The Australian Pink Floyd Show
All that you feel 2022 World Tour

24 juin 2022
Proximus Pop-Up Arena Middelkerke
Avec plus de 4 millions de billets vendus dans le monde entier vous ne pouvez pas manquer le succès retentissant de The Australian Pink Floyd Show. Le groupe australien annonce son retour en Belgique avec un concert le 24 juin 2022 dans la nouvelle Proximus Pop-up Arena Middelkerke.
Le groupe remplit les grandes salles du monde entier depuis des années et la Belgique n'échappe pas au phénomène (Cirque Royal, Forest National, Rock Werchter, Suikerrock, …).
Surnommé comme "Une Référence Absolue" par le Times et comme "des Rois dans leur genre" par le Daily Mirror, le groupe publie le corpus légendaire de Pink Floyd, dont 'Meddle', 'The Dark Side of the Moon', 'Wish You Were Here', 'Animals' et 'The Wall' ressuscités avec une extrême precision.
Une soirée à ne pas manquer ! L'ouverture de la billetterie débute le vendredi 3 septembre à 10 heures.