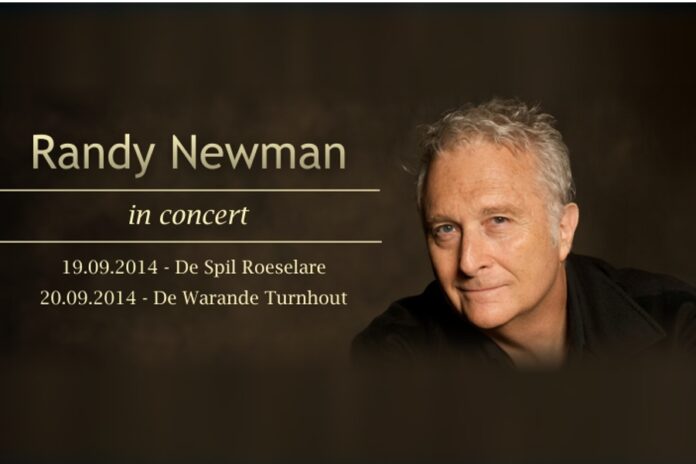 In September verwelkomen we Randy Newman in het land, dit op 19 september in de Spil te Roeselare en op 20 september in de Warande te Turnhout.
Randy Newman's muzikale meesterwerken zijn intussen bekend doorheen verschillende generaties fans. Met zijn indrukwekkende repertoire songs – gaande van hartverscheurend tot satirisch en zijn onvergetelijke filmmuziek – behoort Newman tot één van de groten.
Eind jaren zeventig breekt Newman door met de hits 'Short People' en 'Rider In The Rain'. Ook de albums 'Little Criminal', het controversiële 'Good Old Boys' en de in 2008 uitgebrachte 'Harps and Angels' worden een succes.
Het publiek omarmt de Amerikaanse singer- songwriter om zijn scherpe, ontroerende, ironische en soms sarcastische teksten. Sinds de jaren tachtig legt Newman zich ook toe op het componeren van filmmuziek en het schrijven van soundtracks voor onder meer Toy Story, A Bug's Life en Monsters Inc.Twee Academy Awards voor Best Original Song, twintig Oscar nominaties, zes Grammy Awards en een ster op de Hollywood Walk of Fame maken Newman tot één van de meest succesvolle Amerikaanse singer-songwriters ooit. Inmiddels staan meer dan 35 albums op zijn naam en beschikt hij dan ook over een immens repertoire.
Op 19 en 20 September komt hij naar de Spil in Roeselare en de Warande in Turnhout, tickets voor de legendarische singer-sonwriter Randy Newman gaan in verkoop vanaf vrijdag 25 april!