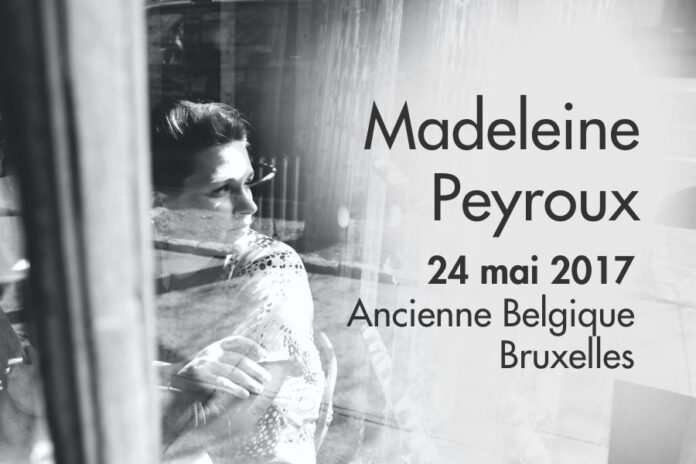 Des cantiques profanes qui évoquent Billie Holiday!
La Madeleine ! Elle a enregistré son dernier disque « Secular Hymns » dans l'intimité d'une église, en formation resserrée. Résultat : un opus merveilleux, avec des reprises envoûtantes de Tom Waits, Allen Toussaint, Sister Rosetta Tharpe, Eric Clapton, Townes Van Zandt, Patti Smith ou encore Lee Dorsey. Un album qui sort sur le prestigieux label Impulse/Universal.
Ajoutez-y son phrasé et son timbre typiques, à la fois tendres et percutants, et vous comprendrez pourquoi MADELEINE PEYROUX a toute sa place dans la série Jazz100 2017.
The Times : « 4*/5… a voice that's so captivating, with an unforced, languid quality reminiscent of Billie Holiday that you are drawn in… real elegance ».
The Guardian : « 4*/5… intimate exuberance and classic songs… very close to the feel of a Peyroux live show, and one in which she's clearly having a ball ».
Jazzmozaïek : « 5* De zangeres bewijst alweer haar topniveau én dat haar interpretaties een meerwaarde betekenen… Altijd swingend, warm, muzikaal, toegankelijk en melodieus… Erg knap ! »
Et Marie-Claire d'évoquer sa « voix divine » et sa « personnalité énigmatique et cabossée… ».
Nous savons que « Madi » n'a pas toujours eu la vie facile. Mais nous sommes ravis qu'après 5 ans, elle fera pour la quatrième fois escale à l'AB. Ce soir, nous attendons Madeleine avec impatience!
Tickets & Info
Online: abconcerts.be