LORD OF THE DANCE REVIENT EN BELGIQUE!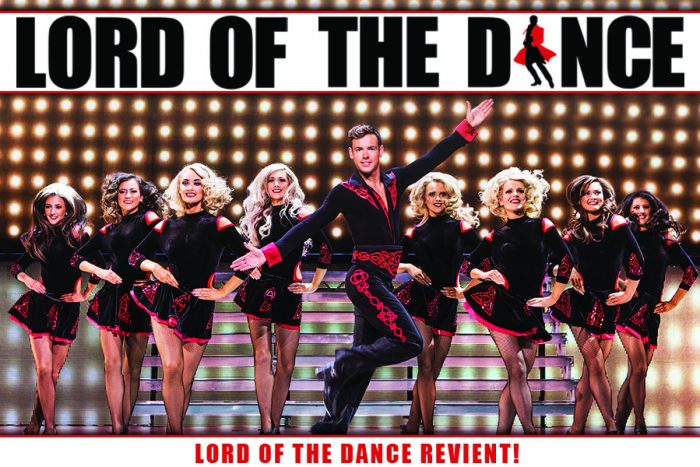 Cet événement a déjà eu lieu
LORD OF THE DANCE REVIENT EN BELGIQUE!
Pour le spectacle au Palais des Beaux Arts vous pouvez appeler le numéro 071 31 12 12
Pour le spectacle au Forum vous pouvez appeler le numéro 04 223 18 18
Pour les spectacles à Bruxelles, Hasselt, Gand et Anvers vous pouvez appeler le numéro de Teleticketservice: 070 345 345 (0,30€/min).
Pour les spectacles à Kursaal Ostende vous pouvez appeler le numéro de Ticketmaster: 070 660 601 (0,30€/min).
Après l'énorme succès en 2016, avec plus de 25000 spectateurs, Lord of the Dance revient en janvier et février 2019 en Belgique !
Avec Lord Of The Dance: Dangerous Games, Michael Flatley combine des chorégraphies précises en revisitant son traditionnel chef-d'œuvre de manière spectaculaire avec une mise en scène inédite, impressionnante et complexe. Quarante danseurs, parmi les plus talentueux du monde, vous offriront un spectacle époustouflant. En bref, une équation combinant ce que la tradition irlandaise a de meilleur à l'excitation de la musique et de la danse.
Par plusieurs millions de fans dans tous les coins du monde, Michael Flatley est considéré comme un génie de son art. Il a fait connaître la magie de la danse traditionnelle irlandaise et l'a levé à un haut niveau international.
« Nothing is impossible… Follow your dreams » – Michael Flatley
De par ses chorégraphies novatrices et inédites et sa prestation inoubliable à l'Eurovision en 1994, Michael Flatley a révolutionné à jamais le monde de la danse, et en particulier celui de la danse irlandaise. Ses spectacles ont connu un succès planétaire et à chaque fois que cet artiste et musicien à la carrière extraordinaire se produit, il affiche salle comble et ravit son public depuis plus de vingt ans déjà.