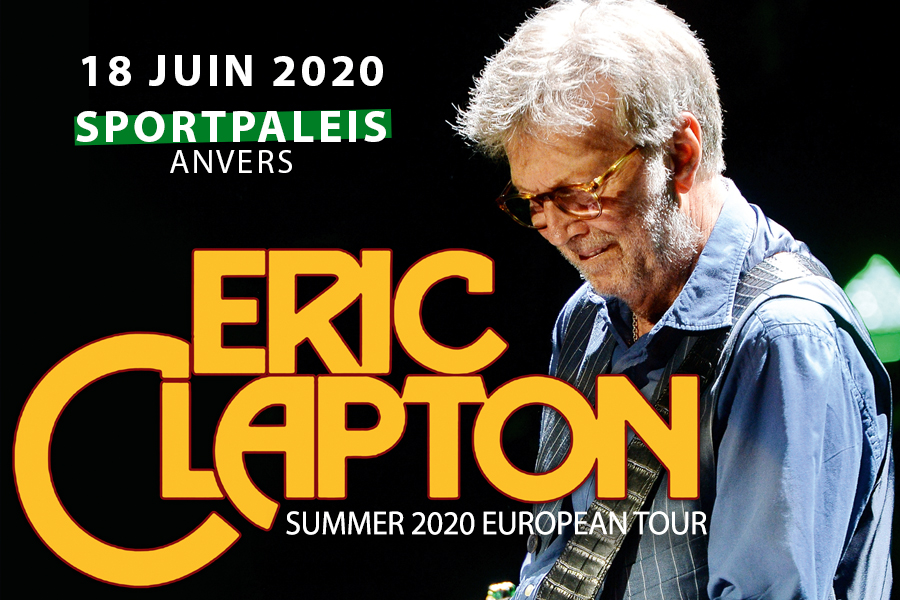 Eric Clapton
Summer 2020 European Tour
Tickets en vente dès maintenant – cliquez ci-dessous
ERIC CLAPTON
SUMMER 2020 EUROPEAN TOUR
En Concert le jeudi 18 Juin au Sportpaleis d'Anvers
Ouverture de la billetterie Jeudi 11 Octobre à 10h sur www.gracialive.be
Un des plus grands guitaristes au monde revient finalement en concert en Belgique après une absence de plus de 10 Ans.
Eric Clapton, une véritable légende avec des tubes comme "Tears in Heaven", "Layla", "Crossroads", "Cocaine" ou encore son plus récent "I Still Do".
Et n'oublions pas sont passée dans les groupes iconiques The Yardbirds et Cream.
Le 18 Juin, au Sportpaleis d'Anvers, Eric Clapton sera entouré par un superbe groupe de musiciens, avec ses amis de longue date Nathan East (Basse), Paul Carrack (Clavier), Chris Stainton (Clavier), Doyle Bramhall II (Guitare), Sharon White and Katie Kissoon (Backing Vocals).
Ouverture de la billetterie le vendredi 11 octobre à 10h sur www.gracialive.be , www.teleticketservice.be et www.fnactickets.be