THE 50TH ANNIVERSARY TOUR 2017, Le 24 Juin au Stadsschouwburg à Anvers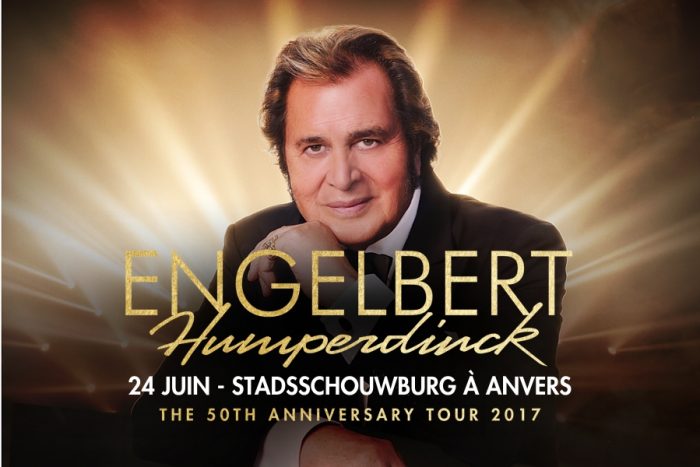 Cet événement a déjà eu lieu
Engelbert Humperdinck fait partie des légendes de la scène musicale internationale. Arnold George Dorsey, de son vrai nom, est présent pour ses fans depuis plus de cinquante ans. Celui qui a débuté sa carrière sous le pseudonyme de Gerry Dorsey en tant qu'imitateur de Jerry Lewis a depuis lors écoulé plus de 150 millions de disques de par le monde. Tout a changé lorsque le manager de Tom Jones le prend sous son aile et qu'il change son nom en Engelbert Humperdinck.
Ses premiers succès, il les rencontre en… Belgique!  Son single 'Release Me' (1967) lui ouvre de nouvelles portes, il restera 56 semaines d'affilée dans le top des charts anglais et tiendra tête au 'Strawberry Fields' des Beatles.
En tant que performer de grand talent, Humperdinck place ses titres au même niveau que ceux de Tom Jones, Frank Sinatra ou Elvis Presley. Avec ses quatre nominations aux Grammy Awards, son Golden Globe pour 'Entertainer de l'année' (1988), ses 64 disques d'or, ses 35 disques de platine.
Engelbert Humperdinck, The King of Romance, sera en concert le 24 Juin 2017 au Stadsschouwburg d'Anvers.