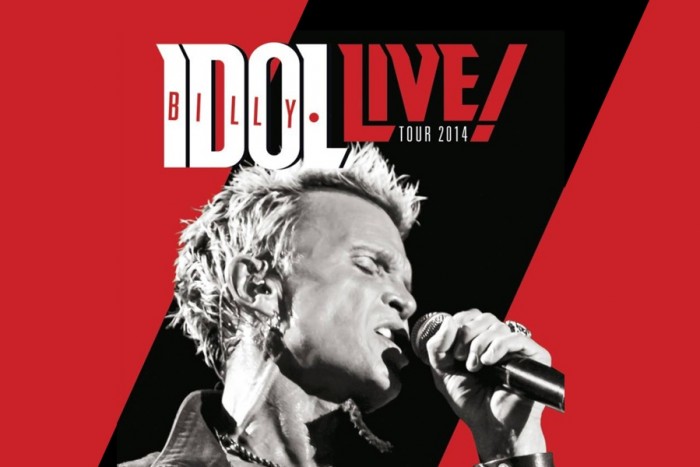 Cet événement a déjà eu lieu
Le 19 Novembre Billy Idol fera son tant attendu retour en Belgique. L'icône punk et rock se produira en effet au Cirque Royal de Bruxelles le 19 novembre.
La tournée européenne qui vient d'être annoncée fera suite à deux nouveaux projets majeurs de Billy Idol. Le 7 octobre paraîtra au Royaume-Uni l'autobiographie très attendue du chanteur, « Dancing With Myself », et, fin octobre, il sortira son premier album depuis près de dix ans, un opus qui sera produit par Trevor Horn.
Pour cette tournée, Billy Idol sera entouré de son fidèle guitariste solo, Steve Stevens, du bassiste Stephen McGrath, du guitariste Billy Morrison, du batteur Eric Eldenius et du claviériste Paul Trudeau.
Billy Idol, de son vrai nom William Michael Albert Broad, est né à Stanmore, au nord de Londres, en 1955. Il déménage à New York alors qu'il est encore enfant. Plus tard, il retourne au Royaume-Uni, où il s'impose comme l'une des figures clés du mouvement punk britannique.
Sa musique, son image et son attitude ont résisté à l'épreuve du temps et ont transcendé la mode et les tendances. Après avoir été le leader du célèbre groupe punk Generation X – qui s'est séparé en 1981 –, Billy Idol a embrassé la dance et le rock et a écrit de véritables hymnes, tels que « White Wedding », « Dancing With Myself », « Flesh For Fantasy », « Hot In the City », « Eyes Without A Face », « Rebel Yell » et « Cradle of Love ».
Du rebelle punk au héro rock grand public, Billy Idol a conquis la planète !